After our rigorous market research, we have determined that Filipinos prefer using Zodiac signs from the date of birth of the person they are naming the Star to. To help you choose with ease, we have listed the Zodiac signs and their corresponding dates.
(Please be advised that having that Zodiac sign doesn't always mean you can view the constellation at that month)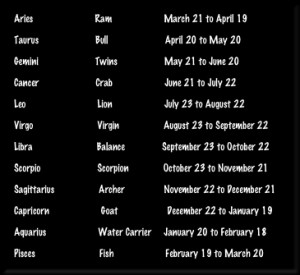 For people that want something more than the normal Zodiac constellations, here is the full list of the official 88 constellations
▪Andromeda
▪Antlia
▪Apus
▪Aquarius
▪Aquila
▪Ara
▪Aries
▪Auriga
▪Boötes
▪Caelum
▪Camelopardalis
▪Cancer
▪Canes Venatici
▪Canis Major
▪Canis Minor
▪Capricornus
▪Carina
▪Cassiopeia
▪Centaurus
▪Cepheus
▪Cetus
▪Chamaeleon
▪Circinus
▪Columba
▪Coma Berenices
▪Corona Australis
▪Corona Borealis
▪Corvus
▪Crater
▪Crux
▪Cygnus
▪Delphinus
▪Dorado
▪Draco
▪Equuleus
▪Eridanus
▪Fornax
▪Gemini
▪Grus
▪Hercules
▪Horologium
▪Hydra
▪Hydrus
▪Indus
▪Lacerta
▪Leo
▪Leo Minor
▪Lepus
▪Libra
▪Lupus
▪Lynx
▪Lyra
▪Mensa
▪Microscopium
▪Monoceros
▪Musca
▪Norma
▪Octans
▪Ophiuchus
▪Orion
▪Pavo
▪Pegasus
▪Perseus
▪Phoenix
▪Pictor
▪Pisces
▪Piscis Austrinus
▪Puppis
▪Pyxis
▪Reticulum
▪Sagitta
▪Sagittarius
▪Scorpius
▪Sculptor
▪Scutum
▪Serpens
▪Sextans
▪Taurus
▪Telescopium
▪Triangulum
▪Triangulum Australe
▪Tucana
▪Ursa Major
▪Ursa Minor
▪Vela
▪Virgo
▪Volans
▪Vulpecula
Some constellations might take a longer time to process. We only pick the best stars available for you so please bear with us.